Santa's Drive in and Christmas Tree Fair
Just before Kilcoole Beach, Sea Road, Kilcoole
From the 27th of November, 2020
At Kilcoole Beach, Sea Road, Kilcoole, visit Santa's Drive-In Grotto and superb Christmas Tree Fair!  –
€5 per tree goes to Greystones Cancer Support.   You can meet Santa in friendly safe conditions!
Enjoy delicious warm drinks and selected snacks.  All happening, By Magic, at Kilcoole Beach, Sea Road, Kilcoole!
Hot Drinks and Christmas Tree Fair will be  from the 27th of November and every day thereafter until Christmas.
Santa will be opening his new and improved drive in grotto to the public from the 4th of December onwards.
Contact us to book via: – Facebook – Santa's Drive in and Christmas Tree Fair
EIRCODE: A63 R982
Phone – 086 396 0924 for full details!
A fabulous  effort from a fantastic lady – Deirdre Powell raised the amazing amount of €2,565 from a sponsored walk. What an effort and GCS is truly appreciative of Deirdre and the personal work she put into making her walk such a success. As a long-time supporter of GCS, Deirdre exceeded all expectations in raising such an amount which she passed on to GCS last Saturday. Thanks also to all Deirdre's friends who supported her so generously. Walk on Deirdre and thanks again from everyone in GCS!!!
Due to the unprecedented times we are in, we are very sorry that we are unable to sell the GCS Xmas Cards this year.
In relation to the Wicklow Calendars we normally supply, they have not been produced this year.
With the advent of the 'covax' we hope to be business as normal for Christmas 2021!!
Our available services available to our members at this time are as follows:
Our hypnotherapist, Eymer Nolan is running an online class for members on the first Saturday each month. The next class will be on December 5th at 10am via zoom
If you would like to attend please follow the link below:
https://www.google.com/url?q=https://us02web.zoom.us/j/81817005708?pwd%3DZGxpc20zbWJyejFWUHl5Y1ZwU1A5Zz09&sa=D&source=calendar&usd=2&usg=AOvVaw3teYxDglpc1aBKvEWfEgtN
Eymer is also providing one to one consultations at her clinic, in line with all HSE regulations and guidelines. Please contact info@greystonescancersupport.com for further information.
Tania King, our lymphedema therapist has now re-opened her clinic in line with all HSE regulations and guidelines, providing a safe environment for vulnerable patents. Tania will see any member of GCS for assessment or advice. Please contact info@greystonescancersupport.com for further details.
We have a team of great counsellors available to all of our members.
Please contact us @ info@greystonescancersupport.com for further information.
Joanne Douglas is running an online yoga class every Wednesday at 10.30 am via Zoom.
If you would like to attend the class please follow the link below:
Topic: Yoga with Jo
10.30am Wednesdays
Join Zoom Meeting
https://us02web.zoom.us/j/86817645925?pwd=VEh3OTBVVTZPeUVnaHQ3eE5rejI0UT09
Meeting ID: 868 1764 5925
Passcode: 481979
Joanne's contact no. is 087 7644231 (in case of any technical difficulties!!)
The singing group continue to meet every Monday evening via Zoom. Please contact us @ info@greystonescancersupport.com for further details.
The writing group are also meeting every Wednesday evening at 7pm via Zoom. If you would like to participate please follow the link below:
Join Zoom Meeting
https://us02web.zoom.us/j/82804531567?pwd=UWZ5ZG40MVpYODJTR1h1UHc5MVJxZz09
Meeting ID: 828 0453 1567
Passcode: 586707
Angelika Renger has very kindly shared the details of FREE Morning Meditation Sessions which she is now running.
The Classes are Wednesday and Friday 8.30am – 9am and suitable for everyone with no previous experience necessary.
Please see below for full details:
Twice a week on Wednesday and Friday Morning Angelika is offering free guided Meditation Classes for anyone to join. This is a way of checking in with ourselves, how we are, what we need and to give a regular pause to our daily life. Even if our lives are not busy with our normal duty's we are still very busy in our heads trying to get to terms with our new situation, making plans for the future or ruminating in the past. These morning get-togethers are a way to pause and reflect and focus on what is important and to give support to each other by simply practicing together and being there.
Wednesday Class Link
https://us02web.zoom.us/j/89587030564?pwd=bHZ2K2N3OU5ISGdjdCs2ZTR3RDdZQT09
Friday Class Link
https://us02web.zoom.us/j/82121644389?pwd=QWxmbmhWaXBaSmZTZDF6RFFsbnZHdz0
Our members are most welcome to attend – thanks so much Angelika!!
Online Mindfulness Class: Monday  10:00am – 11:15am
Everyone can learn and practice the simple tools of Mindfulness. Mindfulness teaches us to direct our attention to what is happening right here, right now, with an attitude of kindness towards ourselves and our experiences. In this way we are not getting so often caught up and stuck in our minds ruminating about the past or being anxious about what is coming next. In the class you will learn very practical tools that will help you to manage life's daily challenges. You will rediscover simple joys that get snowed under when we are worried and stressed. Previous participants found the class itself a valuable support that offered moments of ease as well as courage, inner strength and purpose. Everyone is welcome and we are happy to help you getting set up for the online class if necessary.
If you would like to participate in the mindfulness class please follow link below:
https://us02web.zoom.us/j/8652664722
Online Chair Yoga Class: Thursday 12:30pm – 1:15pm
 This class is for anyone who would like to keep active no matter what age. We practice sitting on chairs or standing up. Every joint will be gently moved, muscles stretched and strengthened. You will regain confidence in your balance and walking.  Your heart and breath get exercised which greatly improves your vitality. It's a fun class and everyone just practices to their own ability. If you find that a normal Yoga class is too challenging and that lying down on your back is not an option for you then Chair Yoga is the perfect alternative. Yoga in general is great for the mind and you will feel energized and relaxed at the same time after the class. If you need help with setting you up for the online option we are very happy to assist you. It is not difficult
If you would like to take part in the Chair Yoga class please follow link below:
https://us02web.zoom.us/j/81559930585?pwd=NSt6RkVOVm9oNUp4emVxNmxWeHlGQT09
Angelika's YouTube Channel for recorded Yoga, Chair Yoga and Meditation Sessions is:
https://www.youtube.com/channel/UCC713BC2hfcUmBVUu51-4YQ
The together 4 Cancer Concern has extended its service until the end of the year. Please see below for details:
Men's Health News
MHFI is celebrating its 21st birthday this year.  To mark this achievement, they have undertaken a project called 'Men's Health in Numbers'.  They are now ready to launch the findings, and would like to invite you to a short webinar to hear the outcomes and get a free copy of the reports produced.
You are invited to a webinar to launch both of these resources.  This free event will
take place on Thursday 10th December 2020;
begin at 11.00am;
be held using 'Zoom';
include a presentation from the authors, international perspectives on men's health from special guests, and a panel discussion on men's health on the island of Ireland.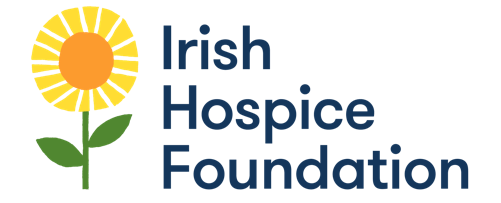 As part of their bereavement support function at Irish Hospice Foundation we are arranging our annual event for the public entitled 'Living with Loss'.  This year the event will be online on 9th December at 7pm.  This event is free to attend, but you would need to book a place using the following link https://www.eventbrite.ie/e/living-with-loss-tickets-130420626605.  This public event aims to provide information about grief and the range of supports available to bereaved people
In light of the fact that most of our current fundraising activities are unable to take place, many people have asked how to help or donate. The page below has been set up for anyone who would like to use it.
We will be hugely appreciative of any donation, no matter what size.
If you click on the link below, it will bring you to the idonate Page for GCS:
https://www.idonate.ie/fundraiser/11389095_autumn—winter-2020-fundraiserhtml
Thank you
We wish all of you our very best at this time.
Please do your best to stay safe and well and we really do look forward to seeing everyone again soon!!

Best wishes for now from all of us @Greystones Cancer Support
Special GDPR Notice
If you do not wish to receive future Newsletters from GCS,
please let us know by sending an email to info@GreystonesCancerSupport.com. Please put Cancel Newsletter in the subject line.