Greystones Cancer Support – 25 Years of Community Cancer Care !!
Our classes are now on Summer Break and will resume w/c 8 September 2019.
Our GCS office will close for Summer Break this Friday,  2 August 2019 @1 pm.
Our office will re-open on Monday,  2 September 2019 @9 am.
However, contact can be made throughout the Summer Break either by phone or email.
GCS never really closes and we will be sure to get back to you !!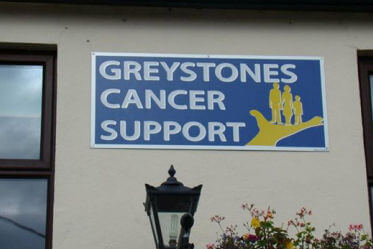 Support Groups
Why contact a support group?
A support group offers emotional and practical help to people with cancer, their families and their friends.Support is especially important when cancer is first diagnosed.

Therapies
Greystones Cancer Support offers Reflexology, Lymphatic Drainage, Aromatherapy Massage, Indian Head Massage, Kinesiology and Spiritual Healing. Not only cancer patients can avail of Complementary Therapies.
Activities
Why not come along? You pick and choose what is most suitable for you. We look forward to seeing you and you will always be given a warm welcome. Most events take place at Greystones Cancer Support, La Touche Place.
Counselling
A cancer diagnosis can be very upsetting, not only for cancer patients themselves, but also for those who love and care for them.
Greystones Cancer Support offers one to one counselling with professionally accredited counsellors.
Please feel free to ring our Centre for arrangements and details  01 287 1601 
Latest Updates on GCS
Such a pleasure to see so many people of all ages in support of Jade. Young people,  especially,  showed how much they care for Jade. Well done to Sharon Felton and her team for an enjoyable and well organized evening. […]
Upcoming Events