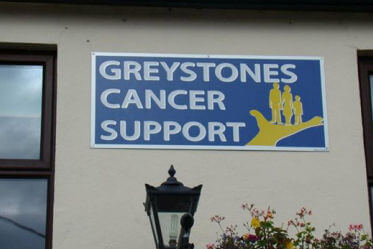 Support Groups
Why contact a support group?
A support group offers emotional and practical help to people with cancer, their families and their friends.Support is especially important when cancer is first diagnosed.

Therapies
Greystones Cancer Support offers Reflexology, Lymphatic Drainage, Aromatherapy Massage, Indian Head Massage, Kinesiology and Spiritual Healing. Not only cancer patients can avail of Complementary Therapies.
Activities
Why not come along? You pick and choose what is most suitable for you. We look forward to seeing you and you will always be given a warm welcome. Most events take place at Greystones Cancer Support, La Touche Place.
Counselling
A cancer diagnosis can be very upsetting, not only for cancer patients themselves, but also for those who love and care for them.
Greystones Cancer Support offers one to one counselling with professionally accredited counsellors.
Please feel free to ring our Centre for arrangements and details  01 287 1601 
Latest Updates on GCS
The Irish Cancer Society has sent us a video about the recent Cervical Cancer controversy. Irish Cancer Society nurseline manager Naomi Fitzgibbon responds to some of the most common questions being asked in the wake of the cervical cancer controversy.
Upcoming Events